In 1981, while working on what would become the Commodores' third U.S. platinum seller; "In The Pocket", Richie wrote, produced and duetted with Diana Ross on "Endless Love", the Academy nominated theme song from the movie of the same name (which, hardly to anyone's surprise, also went platinum). Once again, rumors of Richie departing the Commodores spread like wild fire. Officially Lionel said he wasn't, but behind the scenes he was growing increasingly tired of not having free hands to record and write outside of the group. Three singles were issued from "In The Pocket": "Lady You Bring Me Up" (R&B #5, Pop #8), "Oh, No" (R&B #5, Pop #4) and "Why You Wanna Try Me" (R&B # 42, Pop #66). 1981 was also the year that Lionel Richie became the first artist in American history to simultaneously appear in the top ten as a composer, performer and/or producer of three different records: "Endless Love", Kenny Rogers' "I Don't Need You (which Lionel produced) and the Commodores' "Lady, You Bring Me Up".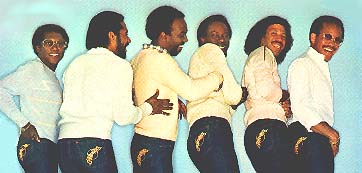 In 1982, although officially still a member of the Commodores, Lionel released his debut single as a solo artist. "Truly", which was produced by James Anthony Carmichael. It sky-rocketed to the top of the U.S. charts, presented Lionel with his first Grammy for "Best Pop Male Vocal Performance" and an array of other awards. The eponymous LP sold some four million copies and became Motown's third biggest selling album.
On August 17, 1982, the Commodores' long-time manager and dear friend Benjamin Ashburn died from a heart attack. Shortly thereafter, Lionel publicly announced his departure from the Commodores. This was naturally a terrible blow to the group, but they decided to continue, realizing it was what Benny - who had been the first to believe in the Commodores- would have wished.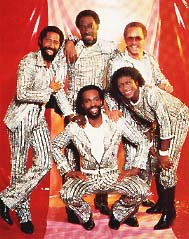 Lionel Richie followed up the success of "Truly" with "You Are" which shot to R&B #2 and Pop #4. A third single, "My Love", reached R&B #6 and Pop #5 in April 1983. Lionel was on his way to super-stardom. Meanwhile, the Commodores released "All The Great Hits", which in addition to the familiar classics contained two new tracks. The lead vocals on the first Richie-less single "Painted Picture", were handled by co-writer Harold Hudson, who was a member of The Mean Machine, the Commodores' back-up horn and keyboard section on live performances. "Painted Picture" was issued in late 1982 and made it to #19 on the American R&B charts. The follow-up "Reach High" came out in January 1983 and there's a little mystery attached to it. According to A. Scott Galloway's liner notes to the double-CD set "The Best of the Commodores" (Motown, 1995) "Reach High" was sung by Kevin Smith, who hailed from Montgomery, Alabama and had been chosen to replace Lionel Richie during an audition held in Atlanta. However, Jeffrey Singleton, a vocalist and songwriter from Montgomery, Alabama, sent an intriguing E-Mail to this author in July '97, where he explained that he in fact sang on "Reach High", not Kevin Smith. Jeffrey, who co-penned the Reddings last hit "Call The Law", shared that both he and Smith were auditioned at Web 4 Studios in Atlanta to compete for the part and recalls learning the song "in the parking lot in Clyde's Winnebago, right before I had to audition". Whereas Kevin Smith (who came from Los Angeles, not Alabama) was a seasoned pro that had sung in the Broadway musical "Dreamgirls", Jeffrey had at the time not done "anything bigger than nightclubs around Alabama". Not only does Jeffrey claim to be the lead singer on "Reach High", he also says he was given a contract to replace Richie, but for various reasons, this would be his only recording with the group. Surprisingly, the funky and bubbly single (which happens to be one of my favorite post-Richie recordings) didn't chart, but was used as the theme song to the short-lived NBC sitcom "Teachers Only", starring Tim Reid and Lynn Redgrave.
"13" landed on the shelves in late September, 1983. The album were, like the two previous singles, produced by the Commodores themselves, as James Anthony Carmichael now worked with Lionel Richie. The lead vocals were shared between Walter "Clyde" Orange- who sang on the single "Only You" (R&B #20, Pop #54)- and Harold Hudson, but guitarist Thomas McClary proved that he had a good voice too. McClary sang lead on his "Ooo Woman You". McClary also began writing and producing independently and worked with Klique and Michael Henderson. Before 1983 closed, the Commodores released a second forty-five, "Turn Off The Lights", which seems to have failed to chart in the U.S..
Lionel Richie's sophomore album "Can't Slow Down" was issued in October 1983. The single "All Night Long (All Night)" not only shot to the top of the U.S. charts, but held that position in eighteen countries, except in Britain where it landed at #2. Further singles pulled from "Can't Slow Down": "Running With The Night", "Hello", "Stuck On You" and "Penny Lover" were all top ten international hits. "Hello" sold a staggering eight hundred thousand copies in the U.K. and the album sold well over four million copies within the first ten weeks of release (ten million copies in America alone). The total sum was 15 million units worldwide! It's been estimated that "Can't Slow Down" can be found in one in every fifteen British (and one in every ten Canadian) homes. It is the biggest album in Motown' s history. Lionel topped both the American album and singles chart at the same time, an achievement only Michael Jackson had enjoyed before him. Lionel now embarked on his fist solo tour, with the Pointer Sisters as his support. In November 1983, the plane that Lionel and his entourage traveled in, nearly crashed in Arizona. The party was heading for a concert in Tucson, when the plane's wheels collapsed. The first media reports suggested that Lionel had died in the crash. His reply was "I'm ten times more famous since being assumed dead".
In 1984, Lionel wrote "Missing You" for Diana Ross which was a tribute to the late Marvin Gaye. The record was an American number one R&B and top ten pop hit. On the 12th of August, Lionel performed the Olympics in Los Angeles, an event watched by some two point six billion people (!).
In the Commodores' camp, further personnel changes were taking place. In August 1984, guitarist McClary followed Lionel Richie's example and opted for a solo career. McClary recorded a self-titled album on Motown, from where the singles "Thin Walls" and "Man In The Middle" were drawn. (Lionel Richie sang background vocals on the first-mentioned, which also was the only single to chart). J.D. (James Dean) Nicholas, who replaced Johnny Wilder in Heatwave, met the Commodores during a taping of the American TV show "Soul Train". Nicholas came on board on what looked like a sinking ship, but in late 1985, the Commodores proved beyond a doubt that they still had what it takes to write a hit record. "Nightshift" was produced by Dennis Lambert (the man responsible for ex-Temp's Dennis Edwards' smash "Don't Look Any Further") and was to be the final Commodores' LP to sell gold in the United States (at least to date). The microphone was shared on the title track -by Orange and Nicholas- and the single raced to number one R&B and three on the Pop charts. Just as the group collected their first and only Grammy award for "Best R&B Performance by a Duo or Group", they announced their departure from Motown and signed with PolyGram. Motown was quick to issue two more singles, "Janet" and "Animal Instinct", but both failed to reach the upper echelons of the charts.
In 1985, Lionel Richie and Michael Jackson wrote "We Are The World" for the USA for Africa project, where 46 major artists united to help the suffering people of Africa and The United States. The single was a number one hit and sold more than two million copies. On July 13, Lionel performed the track at the Live Aid gala. The theme song from the "White Nights" movie, "Say You Say Me" was Lionel's first own single that year. Released in October, it became his ninth, consecutive, self-penned number one hit (beating The Rolling Stones by one, a group that has been making records approximately twice as long as Lionel). This is an achievement only matched by Irving Berling. Lionel won a host of honors, including a Grammy for "Album Of The Year" and "Award Producer Of The Year", plus six American Music Awards, ASCAP "writer of The Year", ASCAP "Publisher Of The Year", The Golden Globe Award "Best Song" and The Tuskegee Institute Honorary Doctor of Music Degree. He was also Academy nominated for "Miss Celie's Blues (Sister)", which Lionel co-wrote with Quincy Jones and Rod Temperton for Steven Spielberg's movie "The Color Purple".
In June 1986, Lionel delivered his long overdue "Dancing On the Ceiling" single and album."Love Will Conquer All" was the second, chart topping single. After "Ballerina Girl", issued in November, Lionel embarked upon a Pepsi Cola-sponsored American tour. His support was Sheila E and the show was titled "Lionel Richie's Outrageous Tour". The staging was highly spectacular, with ten feet high modular hydraulic units that moved around during the performance. Add some twenty tons of equipment: one hundred and fifty computerized swiveling lights, six hundred stationery lights and to top it off, a motorized piano.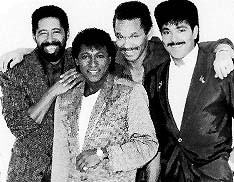 The humorous "Goin' To The Bank"¨ was the Commodores' first effort on PolyGram. It did much better than the last Motown singles and landed comfortably at number two on R&B charts in September 1986. Once again, the Commodores headed for Europe to back up the single and the subsequent album, entitled "United". The LP was an, at least temporary, reunion with James Anthony Carmichael, who co-produced "Talk To Me" with William King and "I Wanna Rock You" with Milan Williams. The follow-up single "Take It From Me" struggled to R&B #38 in January 1987. The group was dissatisfied with the way PolyGram handled them and blamed the wavering sales on poor interest in marketing on the labels' account.
In March, 1987, Lionel Richie released "Sela", before taking his elaborate show to the U.K.. He performed at the Birmingham NEC, and the Wembley Arena. The first Wembley performance took place in April 1987 and was an event that is still talked about. A second date was added on May, 6 in aid of the Prince's Trust, attended by the Prince and Princess of Wales.
After "Dancing On The Ceiling", Lionel didn't record a new album until "Back To Front", a "greatest hits" CD with three
new tracks, which was released in 1992. The single "Do It To Me" was a #1 R&B hit (#21 Pop) in the States. The follow-up "My Destiny" charted at R&B #56, but never entered the Pop charts. In the U.K., the situation was reversed, as "Do It To Me" landed at a modest #33, whereas "My Destiny" was a top ten hit. "Back To Front" sold 9 million copies worldwide and platinum in the U.S. A third single, "Love, Oh Love", was released in November, 1992 and made it to #52 in Britain. For some reason, none of the new songs that had been recorded for the set were produced by Richie's brother-in-arms James Anthony Carmichael, but by Stewart Levine, who had previously worked with Womack & Womack, among others. "Back To Front" was to be the last album Lionel recorded for Motown.
The death of his father, a divorce and the loss of a friend to AIDS, brought on a four year period of silence, but in 1996 Lionel re-surfaced with "Louder Than Words" on Mercury Records. The majority of the album was produced by Lionel and James Anthony Carmichael. Lionel also worked with Jam & Lewis (on three tracks) and with David Foster. The first single was the Jam & Lewis collaboration "Don't Wanna Lose You". A meeting between two great writers took place when Babyface and Lionel teamed up and wrote the second single "Ordinary Girl". A third and final single, the Carmichael-produced "Still In Love", was issued in late October 1996. March 1998 saw the release of a greatest hits set on Motown entitled "Truly-The Love Songs". In the summer of 1998, Lionel released a new album entitled "Time".
After the Commodores' debut on PolyGram "United", released in 1986, Ronald LaPread found a new wife and moved to Auckland, New Zealand. Now down to four members, the Commodores went back to Europe to tour in 1988 and PolyGram released "Grrrip", a single lifted from the "Rock Solid"album. A British company used "Easy" in a commercial, which temporarily boosted the public's interest in the Commodores. Regrettably, the acclaim was short-lived.
By August, 1988, the group was without a record deal and the planned tour in South Africa was abandoned when the Commodores were unable to get support from anti-apartheid organizations. Milan Williams chose to leave the group. Discussions about retirement took place, before the remaining members Walter "Clyde" Orange, William "Wak" King and J.D. Nicholas (and of course The Mean Machine) decided that it wasn't time to call it quits just yet. After all, the Commodores continued to pull crowds and played many a private parties, but the big venues was a thing of the past. They released three more albums; "Commodores Hits 1&2" (a 2-CD with re-recorded Commodores' hits), "Commodores Christmas" and "Commodores XX-No Tricks" on various labels and are reportedly still gigging. There has been many rumors about a possible re-union concert and according to an interview Lionel Richie gave this author in November 1996, it's a matter of formalities and may very well happen within the next two years.